| | |
| --- | --- |
| M.V. Maya's Dugong | |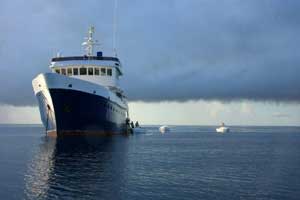 Aboard Maya's Dugong
The M.V. Maya's Dugong is an oceanographic vessel with the space and comfort of a modern yacht, combined with the durability and functionality required for scientific and longdistance expeditions.
Originally built as a research vessel by the Canadian Government in 1966, the Maya's Dugong was completely retro-fitted as a private yacht in the '90s before being overhauled once again to accommodate cabin cruise voyages. It now serves as an oceanographic and expedition cruising vessel throughout the Indian Ocean.
Accommodation
Maya's Dugong provides a rare blend of size, freedom and open space across its cabins and public areas, with the stylistic finishings, ambience and personalised service of a private yacht.
All cabins are equipped with air conditioning, reading lights and a storage cupboard. Accommodation is offered across three categories:
COMMANDER CABINS x3
These well-appointed cabins are the largest and most comfortable that Maya's Dugong has to offer. Situated on the top two decks of the vessel, these cabins boast en-suite bathrooms/showers as well as windows from which to view the beautiful coastal surrounds. Two of the Commander Cabins feature a double-bed plus an extra single bed, while one Commander Cabin offers two single beds in the cabin.
EXPLORER CABINS x4
Classic and comfortable, these cabins are situated below the main public-area decks. Complete with en-suite bathrooms/showers, there is one Explorer Cabin offering a double-bed plus a single bed, and three Explorer Cabins with two single beds and an extra fold-out bunk.
MARINER CABINS x2
Maya's Dugong also offers smaller cabins, typically reserved for scientists and naturalists, offering 3 single bunks per cabin, with shared bathroom facilities between the two cabins.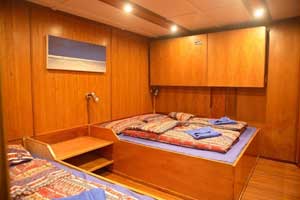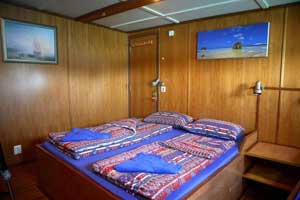 Crew
Maya's Dugong boasts a high staff-to-guest ratio to ensure all of our passengers are well looked-after throughout the expedition. In addition to the captain, engineer, and two deckhands, all expedition cruises are staffed with two stewardesses, a dive instructor and a dedicated chef, as well as the naturalist tour leader.
Dining & Cuisine
Cruises aboard Maya's Dugong are full board (breakfast, lunch and dinner) and also include afternoon tea/coffee and cake. A dedicated chef prepares an enticing blend of authentic Indian Ocean cuisine and traditional European fare.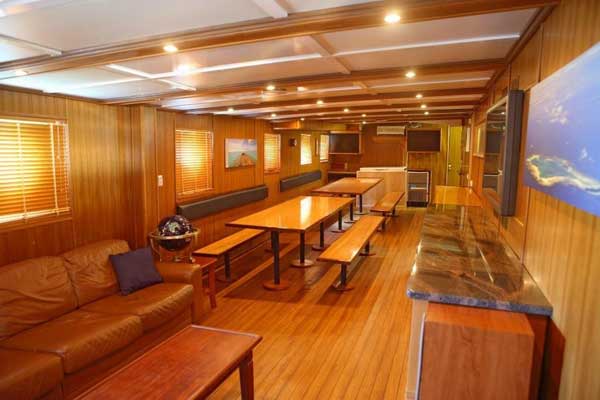 Facilities

Large public areas and facilities allow for maximum enjoyment of guests' time onboard Maya's Dugong. A spacious dining salon and lounge hosts guests in air conditioned comfort for meals and entertainment, and the outdoor leisure deck provides opportunities for al fresco dining and also serves as a comfortable observation deck.

There is also plenty of open deck space onboard for sun bathing and relaxing, and the spacious bridge allows for one to take in the adventure with a captain's eye view of all the surroundings.

Amenities Onboard

Maya's Dugong is not merely a mode of transportation - it's a floating platform to enjoy a range of activities based from the boat. This cruise includes:
All Dives including dive guide, tanks and belts
Snorkelling Equipment
Fishing Tackle
Two 2-seater kayaks
Two traditional Malagasy pirogues
Also available onboard:
Flat-screen TV in the Dining Salon/Lounge
DVD player & Stereo
Games, cards, small library
Ice Machine
Laundry Service (extra charge)
Discovering the Eight Continent - Madagascar with M.V. Maya's Dugong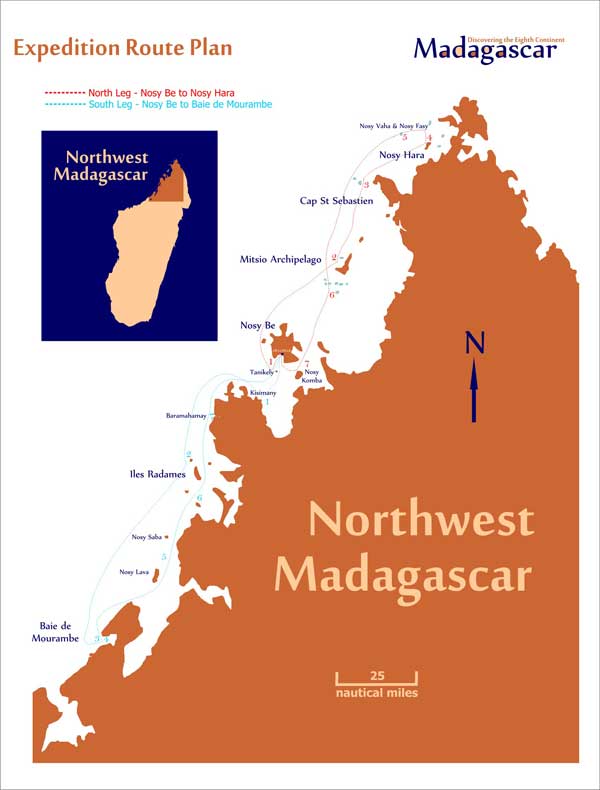 An unforgettable diving experience in Northwest Madagascar.
Madagascar has long been acclaimed for its Mexceptional wildlife and terrestrial beauty, but the underwater world of the so-called 'eighth continent' can be equally impressive.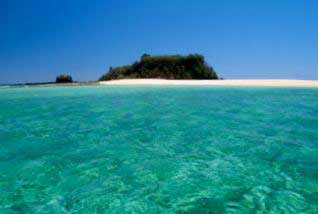 The beauty and variety of islands along the northwestern coast of Madagascar offer astounding diving and snorkelling opportunities in a diverse tropical backdrop.
With its extreme remoteness and limited infrastructure, most areas of this region cannot easily be accessed by way of the more traditional travel routes. But an expedition at sea, using a vessel with the kind of range necessary to travel long distances without shore support, can unlock even the faraway fringes of Madagascar's northwest coast.
In 2010, travellers will be able to discover this exciting region of Madagascar aboard the oceanographic vessel M.V. Maya's Dugong.
This former research vessel has been completely retro-fitted for expedition cruising - ideal for those individuals seeking an out-of-the-way adventure holiday, without sacrificing the comfort and service befitting of a modern yacht. With 9 cabins and a maximum of 24 passengers in total, expedition cruises aboard the vessel are also small enough to allow guests freedom and flexibility in deciding how to spend their holiday, throughout their entire journey.
Using Maya's Dugong as a floating platform for this expedition allows travellers to experience the best of the underwater world Northwest Madagascar has to offer, with the experience of a dedicated dive guide and an onboard naturalist.
Take advantage of this unique opportunity to experience Madagascar in all its diversity, on a full 14-night diving expedition aboard Maya's Dugong venturing north from Nosy Be to Nosy Hara, then southward to Baie de Mourambe.
Alternatively, shorter cruises of 7-nights are also optional for the northern or southern legs of the journey starting out of Nosy Be.
Itinerary - 7 Nights North of Nosy Be
Day 1 - Nosy Be / Tanikely
Embarkation from 9-12 am at Hellville, Nosy Be. After the captain's welcome briefing, the Maya's Dugong makes the quick hop from Nosy Be to the Tanikely marine reserve, an ideal place to unwind during the first day onboard. Take advantage of the beautiful diving and snorkelling opportunities here, and disembark for a visit of the island's abandoned lighthouse and spectacular white beaches in the afternoon. Before first light the next day, the vessel sails north toward the group of islands known as Iles Mitsio.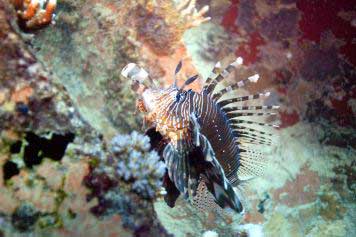 Day 2 - Grande Mitsio
After breakfast, we keep an eye out for whales and dolphins as the Maya's Dugong completes its journey to Grande Mitsio and its surrounding isles. There are seemingly limitless options for snorkelling and diving in this archipelago, famed for its remarkable basalt rock formations. From the bay of Grande Mitsio one can also visit the white-sand beaches of the majestic islet of Nosy Ankarea, for a hike up to its spectacular viewpoint of the neighbouring islands of the archipelago.
Day 3 - Cap Saint Sebastien
The Maya's Dugong heads north for a day of underwater discovery toward Cap Saint Sebastien, surveying the seascape along the way for whale-watching opportunities during the morning. The islands off this peninsula, which include Nosy Vahlia and Nosy Mandazona, offer great diving and snorkelling opportunities to discover an array of marine life, from sea turtles and rays to colourful tropical fish. In the evening the vessel anchors overnight in one of the sheltered bays of Cap Saint Sebastien.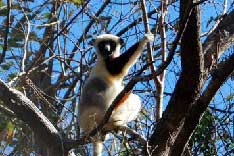 Day 4 - Nosy Hara
Before first light the vessel cruises past Cap Saint Sebastien and across Befotaka Bay, offering morning opportunities for whale and dolphin watching, before reaching one of the most beautiful locations in all Madagascar: Nosy Hara and its surrounding islands. Excellent diving and snorkelling opportunities await at the south reef around islets such as Nosy Lakandava and Nosy Anjombavola, and a visit to Nosy Hara itself can also be arranged to enjoy the beaches, discover the red tsingy formations and to visit the local fishing community.
Day 5 - Nosy Vaha & Nosy Fasy
The Maya's Dugong cruises a short distance to the north of Nosy Hara, near the drop-off of the continental shelf and the idyllic islands of Nosy Vaha and Nosy Fasy, both excellent sites for diving. These tiny islets, with steep-sided cliffs and fringed by turquoise seas and coral reefs, combine to form a dramatic backdrop for the day's activities. After dinner, we begin our journey back towards the south, bidding farewell to these isolated isles off Madagascar's northernmost tip.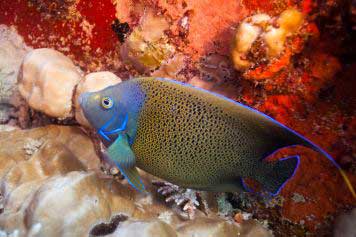 Day 6 - Iles Mitsio
A return to the Mitsio archipelago for another day in these unique islands, with an opportunity to visit the island of Nosy Lava, as well as near the tiny islets of the Four Brothers. Consistent with the rest of this archipelago, the snorkelling and diving in these areas are some of the best to be found in all of Northern Madagascar. Enjoy the tropical sunset as the vessel drops anchor for a final night amidst the scenic isles of Mitsio.
Day 7 - Nosy Komba
The vessel departs from the Mitsio archipelago in the morning, a perfect opportunity for whale and dolphin watching and a closer inspection of any sightings during the cruise southward. In the afternoon, guests may visit the volcanic island of Nosy Komba, a nature reserve for black lemurs, considered sacred by Malagasies. Various other flora and fauna can be seen here, including colourful chameleons and turtles, and the craft village is not to be missed for that treasured Madagascar keepsake to bring home. Back onboard the Maya's Dugong, enjoy a farewell BBQ dinner, before cruising into Hellville for overnight anchorage.
Day 8 - Nosy Be
After a final breakfast onboard, disembarkation at Hellville, Nosy Be at 9 a.m.
Itinerary - 7 Nights South of Nosy Be
Day 1 - Nosy Be / Kisimany
Embarkation from 9-12 at Hellville, Nosy Be. After the captain's welcome briefing, the Maya's Dugong cruises to the nearby Bay of Kisimany for an afternoon of diving and snorkelling off this area's beautiful fringing reefs. There are also opportunities to explore the inlets of this area by paddling, using traditional Malagasy pirogues or modern kayaks. After a welcome BBQ onboard, the vessel departs overnight for the archipelago known as Iles Radames.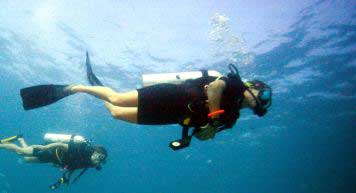 Day 2 - Iles Radames
The archipelago of Iles Radames features a handful of beautiful isles that we will explore on this expedition. First we visit the deserted white-sand beaches of the island of Kalakajoro. There are opportunities to dive near the reef to the north and snorkel along the coast of the island. After dinner, the Maya's Dugong cruises southward, past the Bay of Narendry, toward the Baie de Mourambe (Moramba Bay).
Day 3 & 4 - Baie de Mourambe
Prepare to step backwards in time, as the vessel arrives in the remote Baie de Mourambe, a seldom-visited area of unspoilt nature and incredibly unique beauty. Massive Baobab trees line the coasts here, creating an incredibly surreal and primeval atmosphere. This area is home to a range of endemic species including various species of lemurs, which can commonly be seen in the wild along the coast, as well as the critically endangered Madagascar fish eagle. Dive or snorkel along pristine reefs, venture through the many creeks and mangroves and visit traditional villages along the coast, where life seems to stand still. After two magical days spent in this bay, we ready for our departure northward before first light of the next day.
Day 5 - Nosy Lava & Nosy Saba
As we sail northward in the morning, we keep an eye open for humpback whales and dolphins, allocating time for a closer view of any encounters. We next pass the former prison island of Nosy Lava, and toward the small resort isle of Nosy Saba, for an afternoon snorkelling and diving stop along the island's reefs. The vessel sails further north in the evening, reaching the southern isles of the Radames archipelago for overnight anchorage.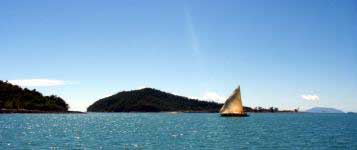 Day 6 - Iles Radames
A full day to explore more of the underwater world of the Radames archipelago, with the Dugong visiting both Nosy Valiha, with its charming local community, beautiful beaches and excellent reefs, and also the island of Antanimora. Both islands offer fantastic diving and snorkelling consistent with the beauty and plentiful marine life throughout the Radames.
Day 7 - Baramahamay
The Maya's Dugong cruises north, anchoring for the day off the mouth of Baramahamay, otherwise known as the "honey river" on account of the fresh honey produced by the villagers along the river. Embark on a Malagasy adventure by paddling in pirogues or kayaks down the river and its various creeks, enjoying the exotic scenery and the charm of the local communities, as well as to explore the dense mangroves and appreciate the ecology of the area, all before diving opportunities in the afternoon. In the evening, enjoy a final sunset onboard as the vessel sets out for Nosy Be.
Day 8 - Nosy Be
After a final breakfast onboard, disembarkation at Hellville, Nosy Be at 9 a.m.
Expedition Overview
Expedition Cruising with Maya's Dugong
There is arguably no more rewarding way to experience a country like Madagascar than by expedition cruising. The sheer size of the destination, and the distances travelled in between, allow for a wide variety of possibilities on each voyage, meaning each version of the expedition takes on its own unique personality. Thus our Madagascar expeditions aboard Maya's Dugong offer travellers a unique hybrid experience that provides contemporary comforts and amenities, without sacrificing a true sense of adventure and the thrill of the unknown.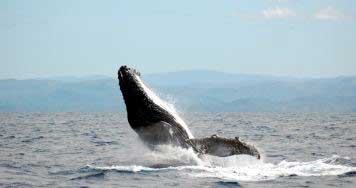 Whale & Dolphin Watching
Humpback whales and dolphins may be seen at various points throughout the cruise, and the vessel may divert from a plotted course in order to allow for better viewing of these amazing creatures. As such, please allow for the possibility that timings to destinations may be delayed depending on potential whale and dolphin encounters.
Diving
Maya's Dugong is a certified PADI dive resort, with a full range of equipment onboard as well as a dedicated dive instructor with vast Indian Ocean experience. A variety of interesting dive sites will be accessible throughout the expedition, and may vary on each voyage depending on sea conditions, visibility and itinerary timings.
Maya's Dugong features a convenient rear deck platform allowing divers to easily access the water directly from the vessel. Other dives will utilise the vessel's tender boat for dives sites which are further afield or inaccessible by Maya's Dugong.
Given the great size and remoteness of the region and the expeditionary nature of the journey, it is also possible to explore new, lesser known and seldomvisited sites on underwater expeditions led by the dive instructor, for more experienced divers.
Available onboard: 18 dive tanks, 7 full diving sets and 2 dive compressors.
Other Activities
Snorkelling equipment, fishing tackle and the use of two 2-seater kayaks and two traditional Malagasy pirogues are included in the cost of the cruise.
Beverages
Cold water and fruit juice are available throughout the day as part of the cruise cost. A full range of beverages are also available onboard at extra charge, including mineral water, soft drinks, beer, wine, spirits and champagne. Price list available on request.
Travel Tips
Be sure to bring plenty of sun-screen, a cap or hat and sunglasses - Madagascar is generally warm and sunny throughout the year and the sun's rays can be especially impactful onboard the vessel, due to the reflection from the sea.
Bring suitable footwear for walking on deck and on the beach, as well as in shallow water (some island visits require embarking/disembarking from dinghies in shallow water)
Your safety and comfort are our highest priority. In the event of adverse conditions, all itineraries are subject to change at the captain's discretion.